Table Press
Type
Block 
Category
Tool 
Durability
N/A
Stack Size
16
ID
table_press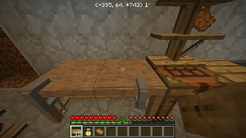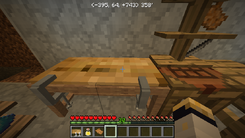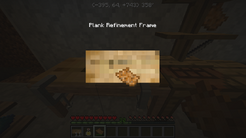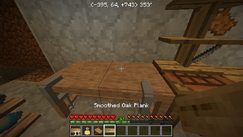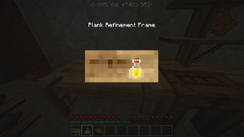 After you have created planks using the Saw Bench, you have admittedly nice, but unfinished planks. Before you can use them for furniture, you have to refine them using the Table Press.
To place a plank on top, simply right click with an unrefined plank. Then, you'll go through two steps:
To refine, hold your left mouse button and move over the plank in the GUI. When everything is colored, the refinement will complete and the item transform into the next stage.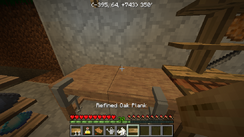 Table Press
Shaped
No Image available
4 planks blocks, 1 iron ingot

 
Ad blocker interference detected!
Wikia is a free-to-use site that makes money from advertising. We have a modified experience for viewers using ad blockers

Wikia is not accessible if you've made further modifications. Remove the custom ad blocker rule(s) and the page will load as expected.