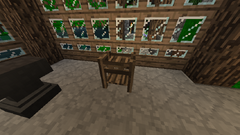 Weapon racks are quintessential little things in emergencies. Got zombies swarming the castle? Everyone to the weapon racks! The village is under attack? To the weapon racks! Your true love has rejected you? Weapon racks!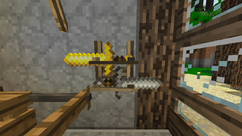 Customization
Edit
You can customize weapon racks to some extent by right clicking them with certain objects. (Not currently working?)
Full List:
Pouches (Leather)
Mushrooms (Any mushroom)
Plants (Bone meal)
Destroyed (Brick)
Webs (Cobweb)
Pretty (Flint)
Ad blocker interference detected!
Wikia is a free-to-use site that makes money from advertising. We have a modified experience for viewers using ad blockers

Wikia is not accessible if you've made further modifications. Remove the custom ad blocker rule(s) and the page will load as expected.